What items can be used as planters?
'Planting containers are sometimes an unnecessary expense as can look at home first before splashing the cash,' say the experts. 'Recycling can extend further than putting cardboard in the green bin, as upcycling is a fun and cheap activity too. Simply utilising an old kettle or plastic bottles in the garden offers a fresh, unique and quirky take on the traditional British garden.'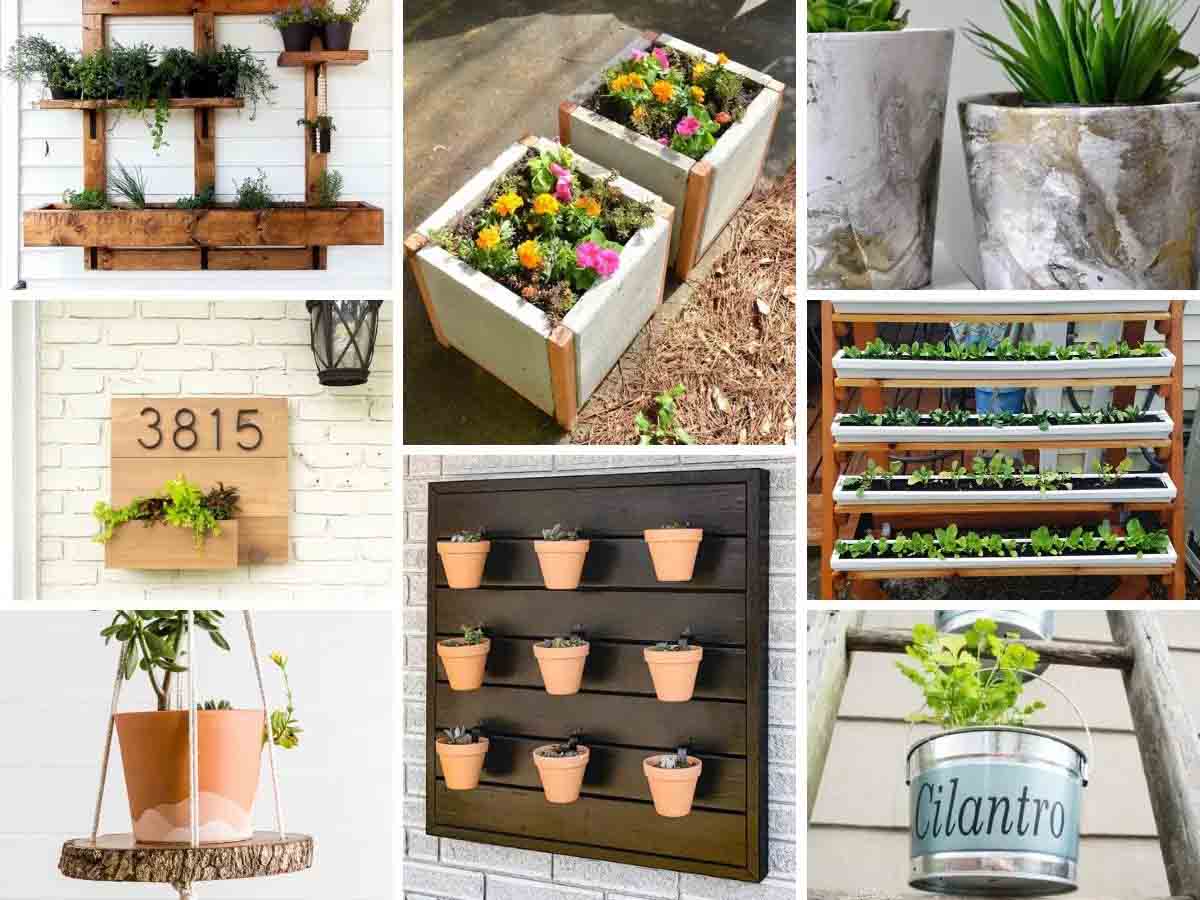 Tea pots
Save an old tea pot from heading to the charity shop by upcycling it as a plant pot. Whether you use it as a watering can or as a place to plant smaller flowers, a china tea pot filled with your favourite blooms will add a unique touch to your home and garden.
Tea Cups
Create a cute gift or decoration for your desk by using a coffee mug or tea cup as a planter. Small plants such as succulents are a good choice since they typically don't grow fast and will stay suited to the size of the container.
Plastic bottles
Instead of disposing of your old plastic bottles, why not cut a few small holes at the bottom of an empty one and fill it with soil. It's a brilliant way to grow some of your favourite plants, especially if you're limited on space. Pop on your kitchen windowsill, water regularly and watch it grow. We love how creative and unique this idea is.
Birdcage Planter
Adding a birdcage planter to your garden is a great idea. You can even grow vines in it. Hang it in the front of the house or on your balcony, it will look attractive.
Tire Planters
The use of color makes these planters a fun way to repurpose old tires. Wash the tires and allow to dry. Spray the tires your desired colors, using either latex paint or rubber/dy paint. Once the paint is dry, fill the tires with dirt and plant flowers.
The next two layers of tires are staggered on top of each other. These can be filled with potted plants and flowers. For a more cohesive look, use mulch to cover up the pots inside the tires. This wall of planters also features a row of flowers planted in the ground.
Woven Basket
Breathe new life into those old woven baskets that've been sitting in storage for years. Create an arrangement of succulents for indoors or out.
Rain Gutters
Another fine container for growing vertical gardens is old rain gutters. They can be cut to size and fastened up sunny wallscapes to make beautiful rows of flowers and/or food.
In short, it's great to have a pretty plant pot (also easy to find used in thrift stores and yard sales), but building them from repurposed materials can make for an eclectic and personal container garden. Plus, it's fun.